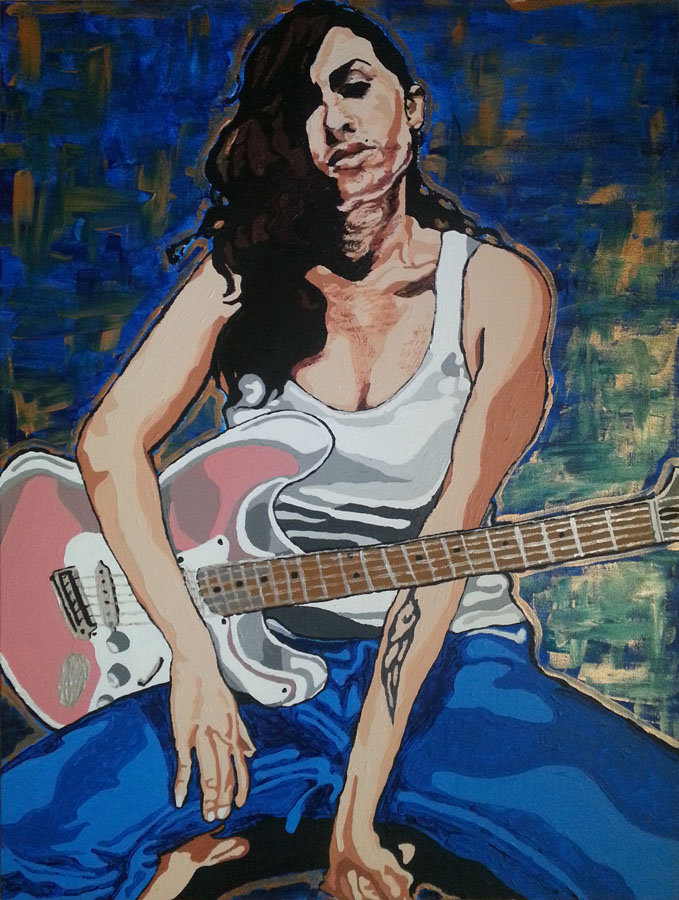 Winehouse was an English singer and songwriter known for her deep expressive contralto vocals and her eclectic mix of musical genres, including soul, rhythm and blues, and jazz. Throughout her life Winehouse donated her money, music and time to many charities, particularly those concerned with children. She was once named "the most charitable act" by Pop World. While this side of her personality was never well known to the general public, throughout both the arts community and the charity community she was known for her generosity.

$500 (plus tax and shipping)

To purchase this painting, please send an email to art@rachelnatalie.ca with the title of the painting, your name and your shipping address.