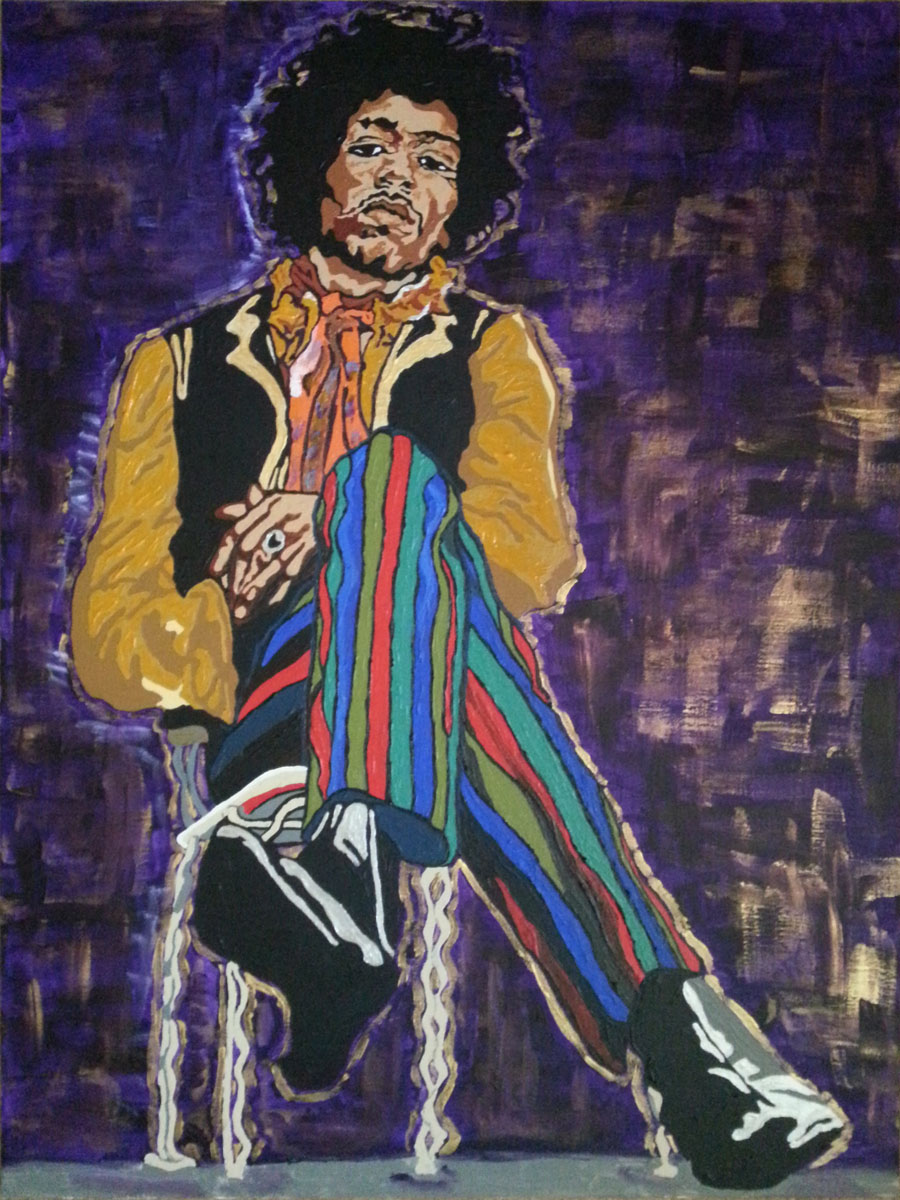 Although his mainstream career spanned only four years, he is widely regarded as one of the most creative and influential electric guitarists in the history of popular music, and one of the most celebrated musicians of the 20th century. The Rock and Roll Hall of Fame describes him as "arguably the greatest instrumentalist in the history of rock music". His musical language continues to influence a host of modern musicians, including George Clinton to Miles Davis.

$600 (plus tax and shipping)

To purchase this painting, please send an email to art@rachelnatalie.ca with the title of the painting, your name and your shipping address.