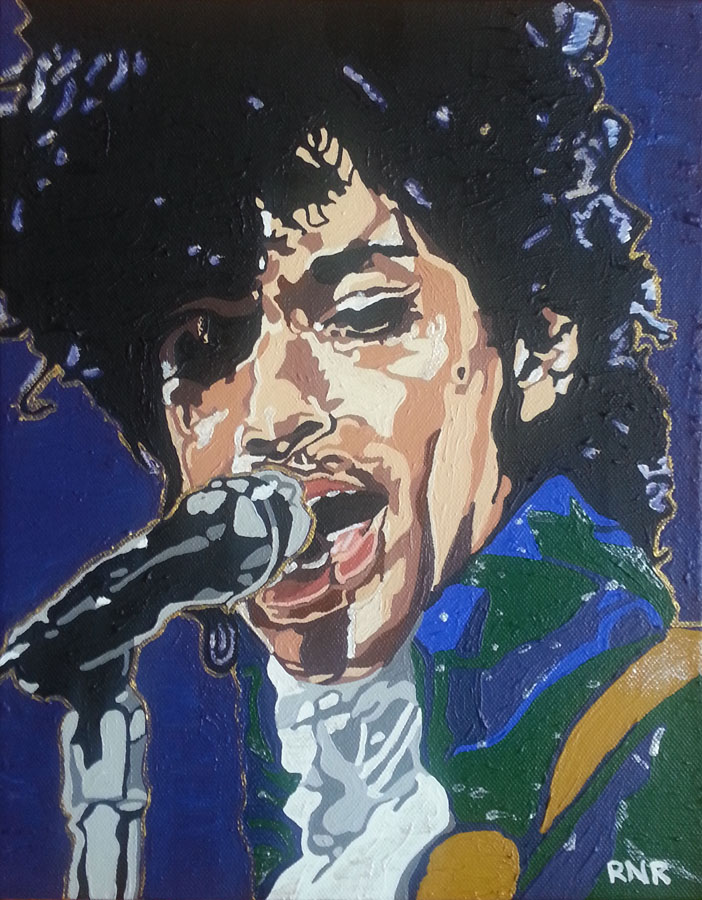 A portrait of the iconic singer, songwriter, artist and musician Prince.

This was done in acrylic paint on 11"x14" stretched canvas with a .75" wooden frame and is ready for hanging.

Prince was a famed singer, songwriter and musical innovator known for his eclectic work and flamboyant stage presence who would come to influence many other artists, both his contemporaries and those who would come after him, and whose music integrates a wide variety of styles, including funk, R&B, soul and pop. A Rock and Roll Hall of Fame inductee, Prince was one of the best-selling artists of all time, and also described by Rolling Stone as one of the most influential artists of the rock & roll era.

This painting was originally shown at Cheri Restaurant for the Musical Vibrations Solo Art Exhibit in Harlem, New York in 2016.

To inquire about the price of and/or to purchase this painting, please send an email with the title of this painting to art@rachelnatalie.ca.
International shipping is available. Credit cards and PayPal are accepted.