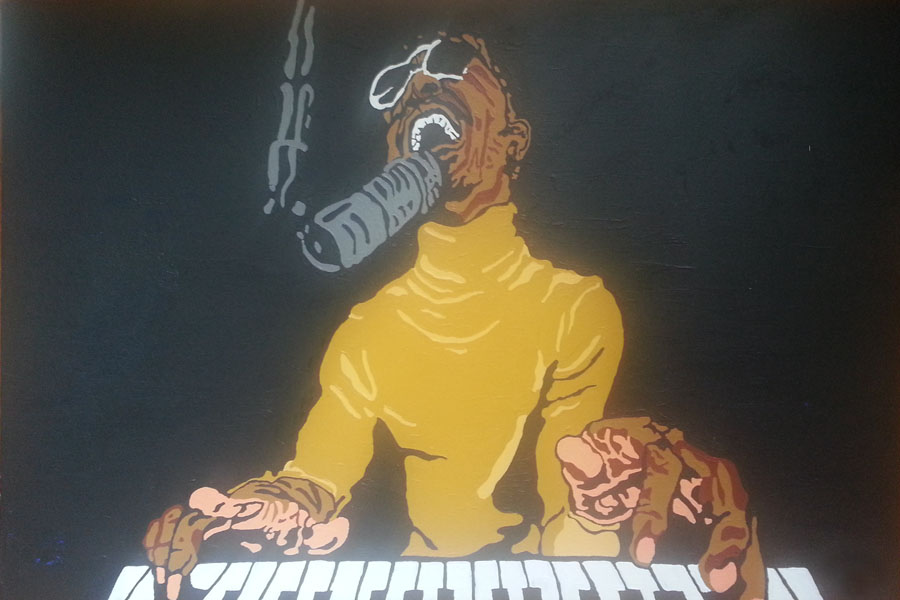 A portrait of soul music legend and icon Stevie Wonder, an amazing musician, songwriter and producer. His music is timeless and inspiring.

This was done in acrylic paint on a 36" x 24" canvas board and will require a frame for hanging.

This painting was originally shown at the Harvest Festival in October 2015, in Toronto, ON, where it was live painted.

To inquire about the price of and/or to purchase this painting, please send an email with the title of this painting to art@rachelnatalie.ca.
International shipping is available. Credit cards and PayPal are accepted.